Vrije Universiteit Brussel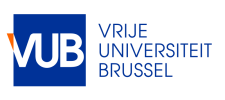 Vrije Universiteit Brussel is an internationally oriented university in Brussels, the heart of Europe.
"We are linked to the world from within our international capital Brussels. A never-ending quest for knowledge, insights and enlightenment form the golden thread in all we do in education, research and social commitment."